Style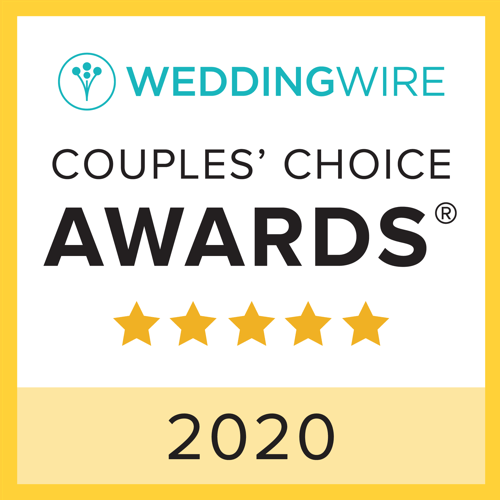 Each couple has a beautiful wedding day story to tell.  Every story is important to me.  I love filming wedding days.  I would be honored to film yours as well.
To see details on pricing and packages, simply click here:  Prices and Packages
To start a conversation, just click on my e-mail address: chrismoravec@mac.com
To view several trailers, simply scroll down past the testimonials from recent clients below to the bottom of this page.
For a little insight as to my philosophy on filming a wedding day, click here:  How I Film a Wedding Day
E-mail:  chrismoravec@mac.com
Cell:  402.730.4084
TESTIMONIALS
"We just finished watching our wedding video and I am speechless!  Your work is amazing, and you captured so many moments that I had forgotten about or were not even aware of.  You are so talented, and I can't thank you enough for making the video so special for us.  I am overwhelmed at this moment.  Thank you so much!"
Laura Anderson
"Chris, THANK YOU!!!  Our wedding video and trailer were OUTSTANDING!!  You captured our wedding day so well!  It was worth every penny, and I feel as if we should pay you more for the extra time you spent videoing the reception!  At the very least, I will be referring to you all those I know getting married.  We could not have been happier with the video and trailer you created!  Thank you again so very much! You were great to work with, easy to communicate with, and the end product was top-notch.  Thanks again."
Jessica Hines
"Chris, we finally got a quiet moment to sit down and watch our wedding video, and we absolutely LOVED it.  Thank you so much for doing such an amazing job.  You captured all of the right things and you made it so special.  Thank you also for getting video details of the things that we did not get to take in that day such as flowers, the cake, the candy table, the reception hall, and the cocktail hour…I could go on and on.  Many of the things you filmed were not captured in the multitude of photos we have.  Everything was done wonderfully and we are so glad that we hired you.  Absolutely money well spent.  We will cherish it forever!  Thank you again!!!  And thank you for so many copies, our families will definitely want them!  Take care!"
Jill Gulizia
"You were able to convey our personalities, our relationship, our families, and the day so vividly.  You have made the best day of our lives even that much more special!  Thank you."
Jenny and Bob Quicke
"Your video was the best investment we made in our entire wedding day.  Your attention to detail is the best, bar none.  The way you make everything look so natural is amazing.  We watched the DVD a couple of times already and each time it really made us remember how special the day was.  Because of your movie we will be able to cherish that day for a lifetime.  Thank you so much for your professionalism, courtesy, and generosity.  You were greatly appreciated."
Ryan Longstreth
"I just wanted to let you know that Hans and I watched our movie last night and we absolutely LOVED it.  I cannot express to you enough how much this movie means to the both of us.  You caught moments I didn't even see or remember and we both laughed, cried, and smiled while watching the day back again.  I can't thank you enough or tell you how much this means to us.  We will be watching the movie every year on our wedding anniversary to remember the great time we had, because you literally caught it all.  You are the best!  Thanks again!"
Melissa Harnisch
"Shawn and I watched our wedding day film and we LOVED it!  We are so glad we chose you to capture our special day!  The day went by so quickly, I'm so glad we have this movie to go back and watch!  The day went perfectly!  We can't thank you enough for everything you've done!  We are excited to show our families the video!  Hopefully we will see each other again!  Keep in touch!"
Emily and Shawn Vincent
"Thank you so much for the lovely DVD of Erin and Trev's special day.  It was perfect!  Your attention to all the little details was impeccable!  There were so many things that I didn't get to see the day of the wedding, but I got to see all of those things once I viewed your work!  It was wonderful and something that our entire family will cherish always!  It was wonderful working with you."
Karla Curran
"Thank you for all your work on the wedding video!  It exceeded all of our expectations!  It captured the emotion and beauty of the event in a way that our eyes could never do.  We will cherish it always and have watched it often.  You are completely unobtrusive with the camera and a pleasure to work with.  To anyone considering videography, we will enthusiastically recommend that they take advantage of your artistry.  Thanks so much."
Deb Levaley
"There are no words to tell you how happy we are with Lindsay and Thomas's wedding DVD!  Your professionalism, as well as your compassion the entire day was wonderful.  Thank you so much for capturing 'the love' and the day.  It was truly special for all of us!"
Rod and Terri Kuss
"I just wanted to quickly tell you, THANK YOU, THANK YOU, THANK YOU…for EVERYTHING!  Not only was the wedding day DVD indescribable, but right after Adam and I picked up our honeymoon photo DVD movie we watched it with my family and we all loved that as well!  You're incredible!  I just wanted to say 'Thank You!'  You're the best!"
Amber Cownie
"You have mastered the art of wedding day videography!  'Thank You' does not seem to be quite adequate for what you have done!  WOW!  Dan said to tell you that we could not have asked for anything better!  Those were my thoughts as well.  I can't thank you enough for all that you did.  Thanks again for everything!"
Glenda and Dan Kerstetter
"Oh my gosh!!!  My family and I cried our eyes out to your amazing work!!  Even Adam got choked up.  Thank you soooo much for everything you did!!!!  We will make sure to tell people about you!!!  The video is awesome!!!!  Thank you!!!"
Adam and Ashley Malmquist
"Chris, we finally found time to watch our wedding day movie.  We cannot thank you enough.  The film perfectly captured every detail of our day, from our guests to the details on the various tables at the reception.  You were there from the start of our day to very late into the reception, and we were able to see so many different aspects of our day.  We had actually forgotten some of the minutia, and I'm so glad you helped us to remember!  This film will be something we will cherish for the rest of our lives.  I can't thank you enough for giving us the opportunity to relive our wedding day at our leisure.  Thank you, thank you, thank you, from the bottom of our hearts."
Maggie Downing
"I had the pleasure of watching Lindsey and Zeb's video tonight.  It was awesome!!  I was laughing and crying watching it.  You did such a fantastic job of capturing every nuance of their wedding day!  I am so glad I found you as I surfed the web for a wedding videographer.  We will enjoy this video for years to come."
Karen Bruns
"Thank you so much for such a lovely video of Stacia and Conrad's wedding day!  You do such a marvelous job of quietly filming and capturing all of the special moments of the day.  We will enjoy reminiscing for many years to come."
Jan and Rod Wellman
"The video is WONDERFUL, thank you so much Chris!  We couldn't wait and sat down to watch the wedding day movie as soon as I got home.  We couldn't have asked for better quality and were amazed at all of the footage you shot — you were everywhere!  🙂  Watching the videos brought back all the great memories which I think is the key sign of a well-done video.  🙂  Thank you again for everything!"
Ashley Daday
"The video was amazing!!  We watched it last night and it was like reliving the whole day again!!  Thank you so much for all of your hard work and thank you for being so great!!  You were a great person to have at our wedding day…you were very quiet with the camera and that made it easy for us to be ourselves!!  You caught all of the special moments of our wedding day!  You are a great person!  We will be recommending you to all of our friends!  Thanks again!"
Amy Walker
"Emily and I just finished watching the wedding video.  It was fantastic and we are so grateful that you did it for us.  You video is a treasure for our families and future children.  We cannot thank you enough!"
Ryan and Emily Pratt
"Thank you for the excellent videography of our wedding day!  The footage will be cherished forever, as it is full of all of the special moments and expressions of our day.  We wish you a successful year and will certainly recommend you to our friends and family!"
Suzanne and Matt Greenquist
"We just wanted to say 'Thank You' for your dedication and hard work.  You are AWESOME!"
Tricia and Regan Wilcox
"The wedding video is fabulous!  We love watching it and are really enjoying reliving the day.  It would most likely have been our biggest regret if we had not done it.  We can't believe how much we missed.  We are handing out your business cards to everyone we know who is getting married.  Thanks also for coordinating so well with Nicholas at the church.  We love, love, love the finished product!"
Rich and Jill Shefte
"Just wanted to send you a quick note to let you know how much we love the video!  You captured SO much of the day–you must have been exhausted!  It has been so much fun reliving the day–thanks to you!  Andrew and Kristen love it too and have told us it is the best present ever!  Thank you so much for giving us the perfect way to treasure that day forever!  We are really grateful for all that you did!"
Pam and John Dinneen
"Chris, we wanted to thank you for the beautiful job you did on our wedding video.  We really enjoyed reliving our special day, and seeing other moments we missed.  Several guests have told us how much they enjoyed meeting you and having you at the wedding.  We will definitely tell our friends looking for videographers about your great work!  Thanks again!"
Hillary and Peter Schoettler
"Chris, thank you so much for being a part of and documenting our wedding day!  We truly enjoyed working with you and are very appreciative of your promptness, communication, friendliness, and professionalism!  We will definitely be recommending you to our family and friends!"
Steve and Lauren Brannan
E-mail: chrismoravec@mac.com
Cell:  402.730.4084
Available for travel